Our travel took me to Tampa & Miami in December. It was so warm & nice. I love the beach so we spent as much time as possible on it. Sunsets are so pretty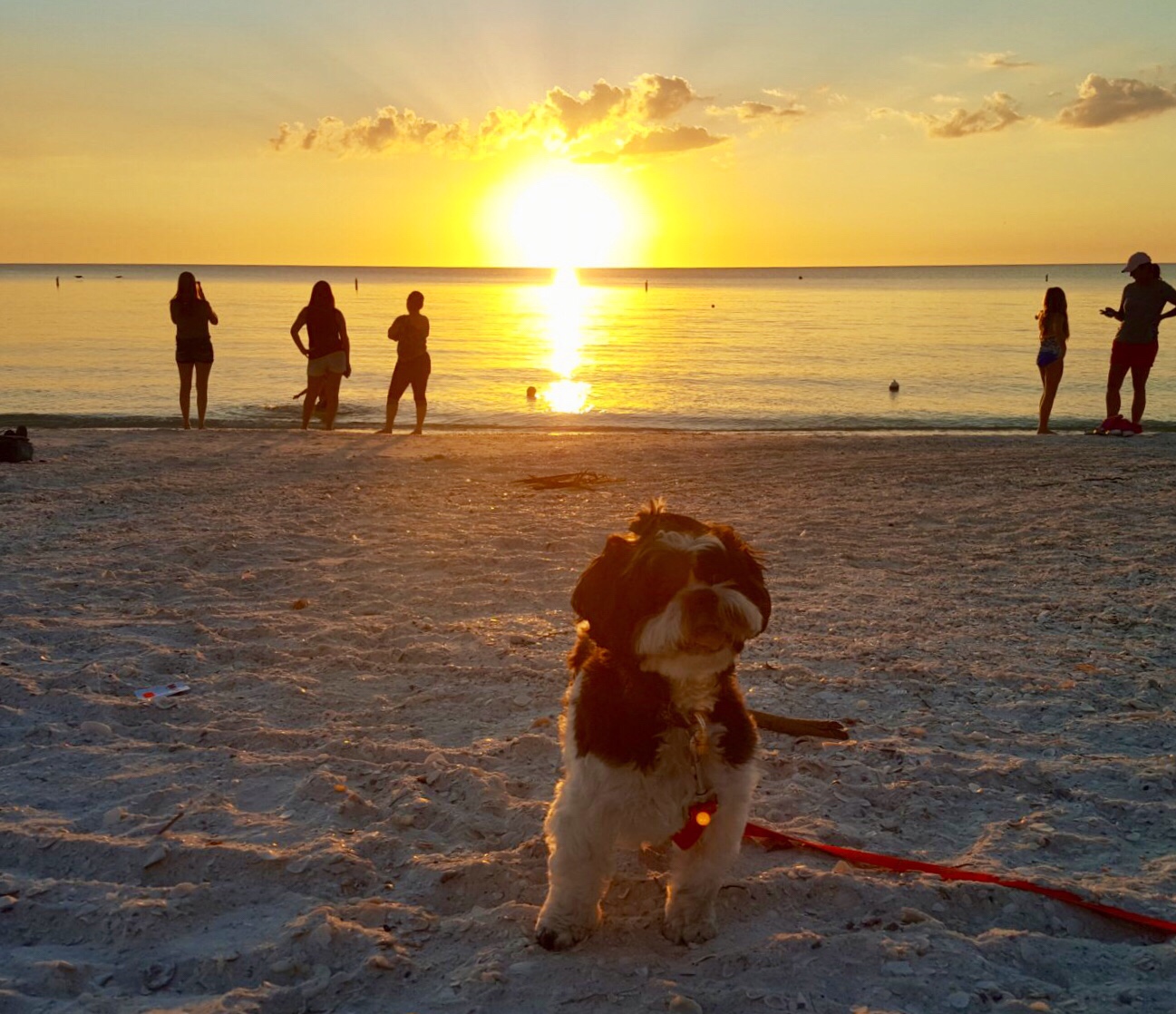 We flew into Tampa & spent a couple of days. I love how the beaches are full of sea shells. Mom came home with half a suitcase full. Dad looked up seafood restaurants on the beach so we had prime sunset watching.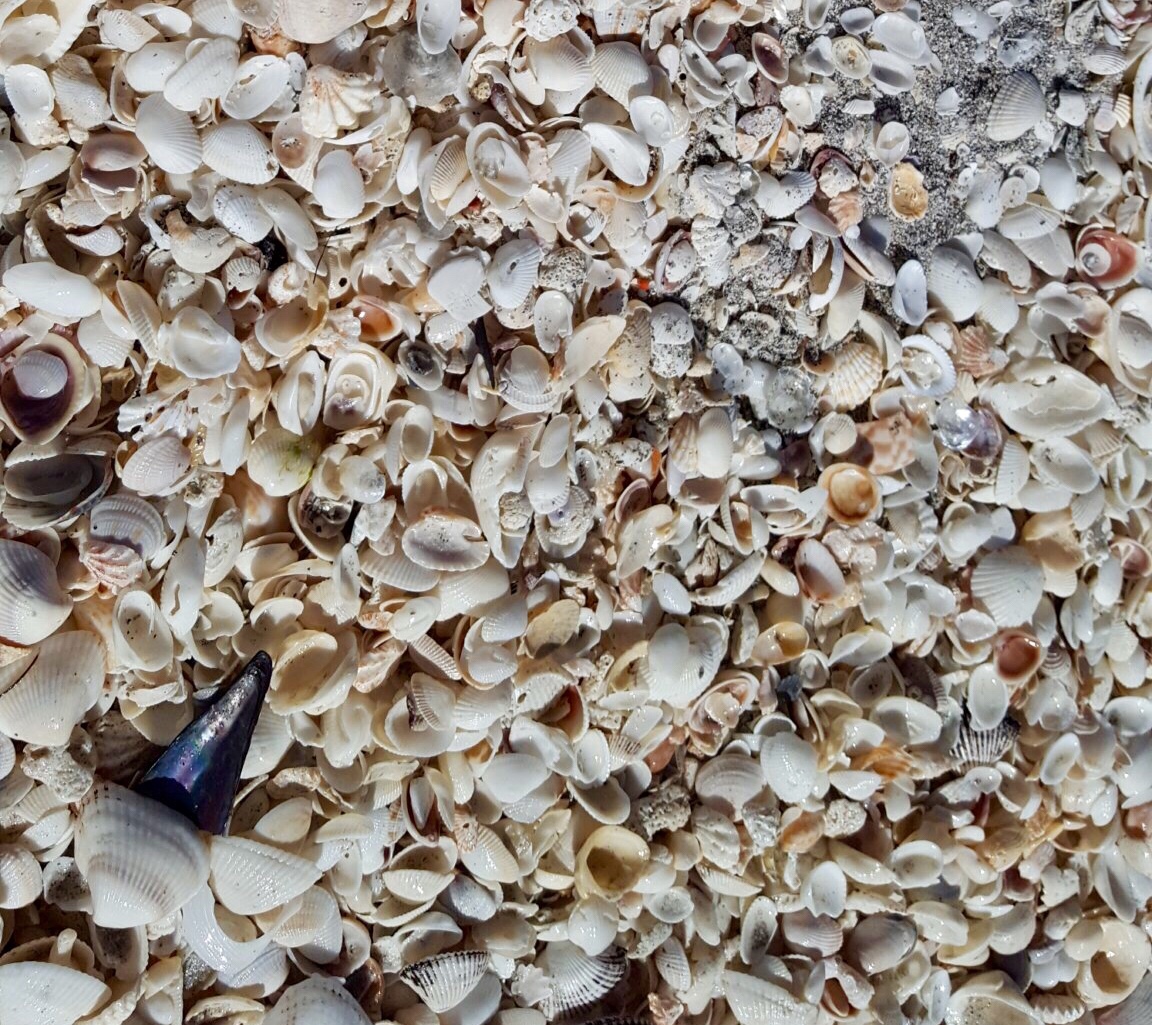 Mom came home with half of the beach. She then made candle jars with seashells in the bottom. They turned out pretty. Mom thought she had pictures of them but can't find it.
We then go down to Miami. The real reason for our trip. We are a sponsor of the International Luxury Hotel Conference. We are staying at the Four Seasons. A beautiful property. Comfy beds too! I always do my bed boogie to see if it will be comfy.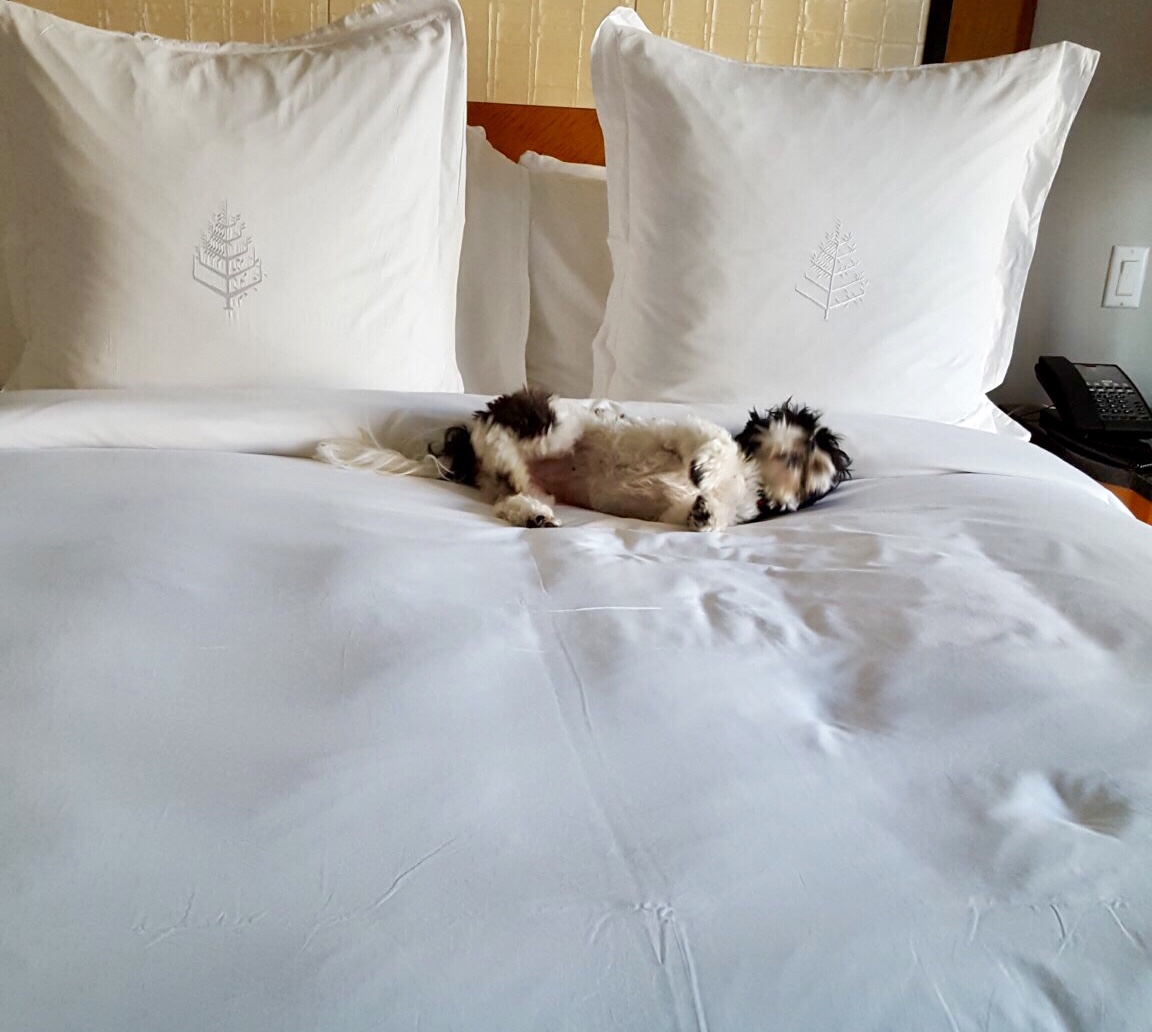 Definitely Comfy!
The Conference events were a lot of fun! The food was very yummy! The little tiny deserts were just my size but Mom said they weren't for dogs just people. Hmpf! Mom said they were tasty!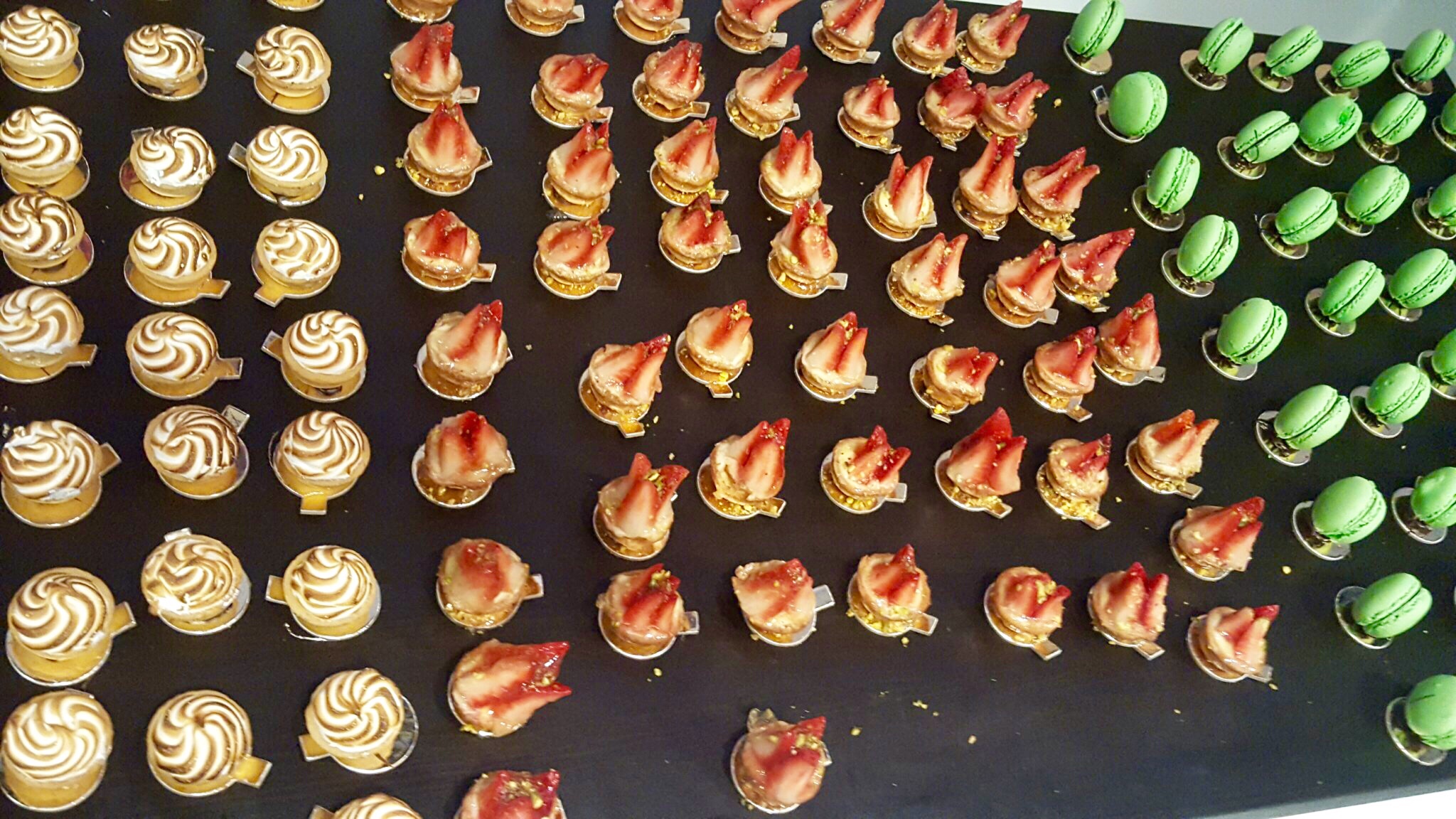 It turned out we were at the Conference over Moms Birthday. The hotel was so nice & delivered goodies for it. It was a nice surprise. The Four Seasons really knows how to pamper .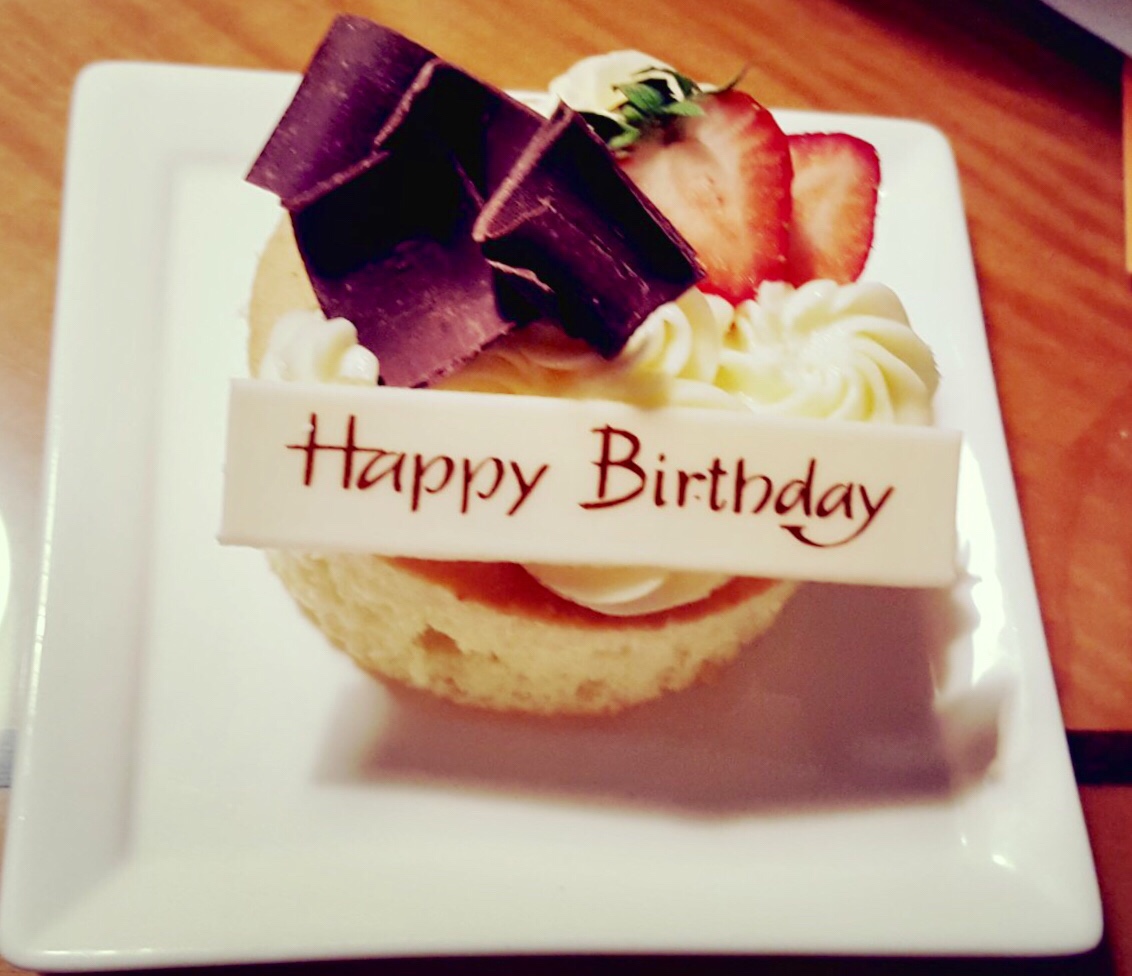 We were so busy with the Conference Dad didn't take Mom out for dinner. He got off easy cause of the nice reception the same night. Music & everything. The lamb chops were very tasty! My favorite! Mom said the rum drinks were yummy too! I put on my pink sundress & danced poolside.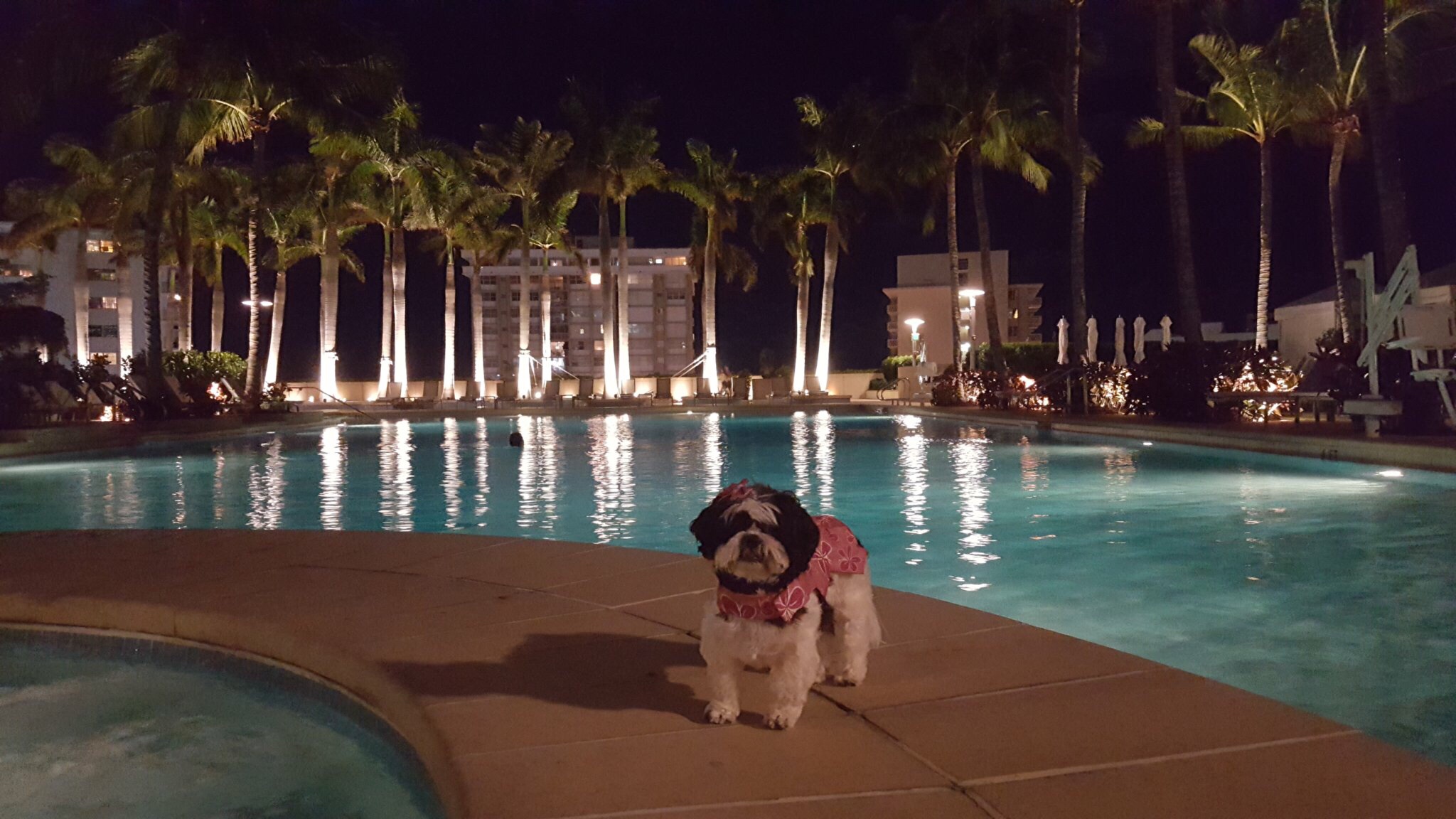 We had a page in the Conference program. I think it turned out pretty good. How about you?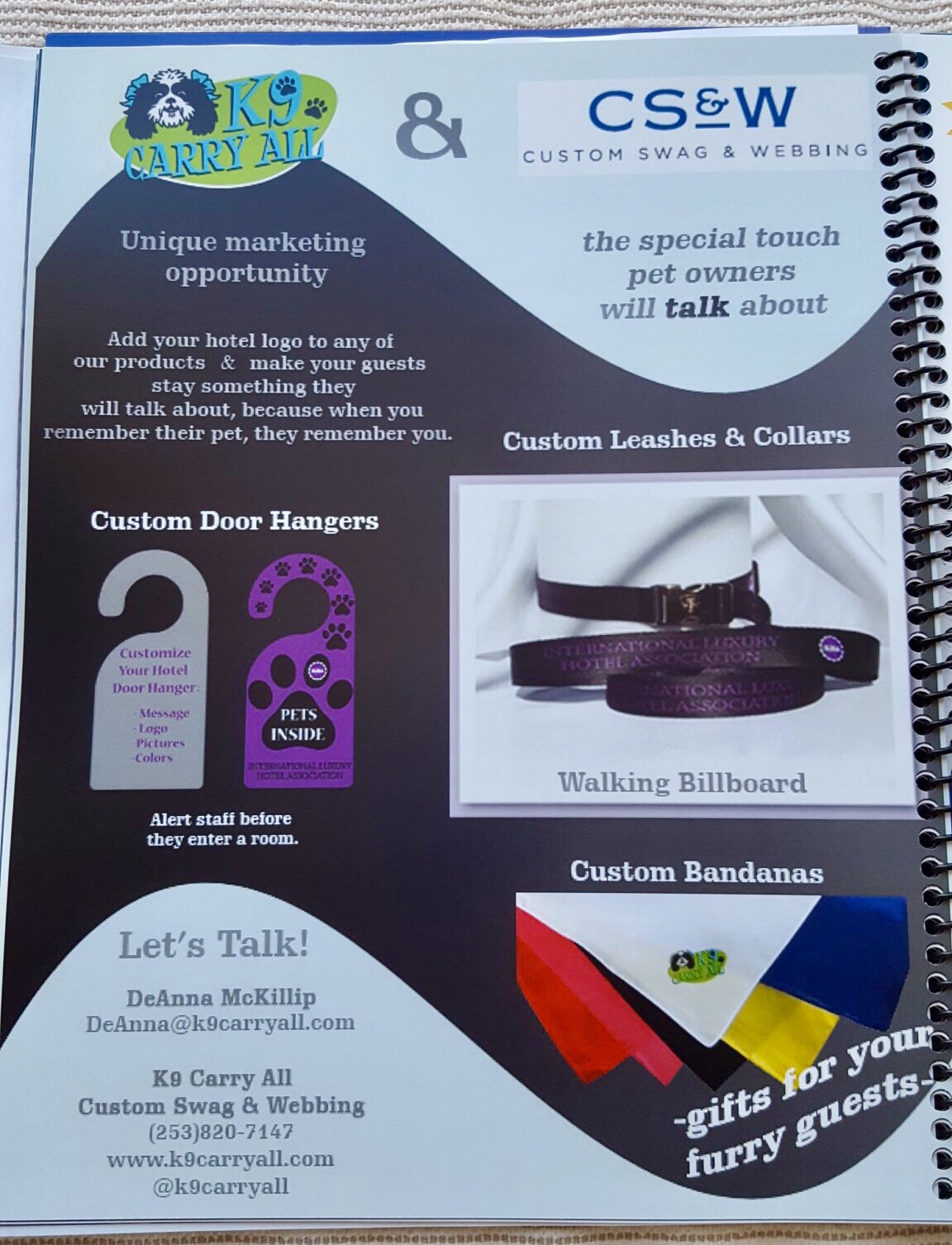 We sponsored the last lunch & gave a little talk . We had to go up on stage. Everyone was real nice & said how I did good job.
Now we get to relax & have more fun at the pool. I couldn't believe it ! They have just my size pool chairs & lounges. I wanted to bring them home with me but Dad said we couldn't fit them in the plane. I think we could have.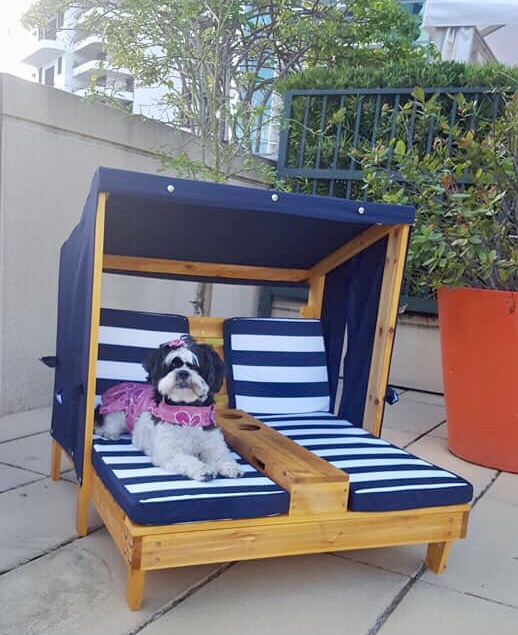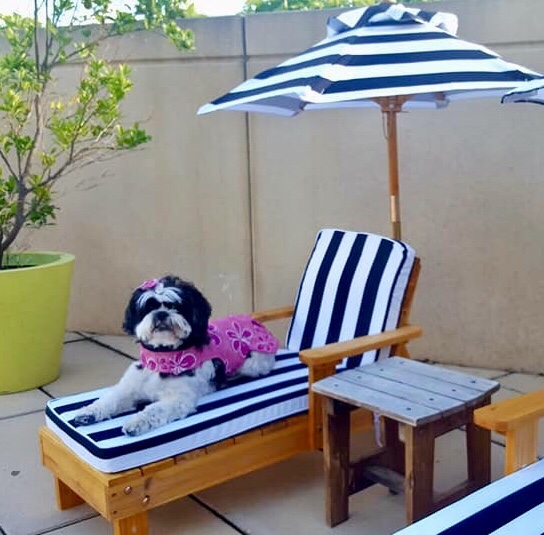 We are back on the road to Tampa. It has been so nice & warm here. We don't want to leave Florida! It has been raining & nasty back home since we left. Luckily we have a couple more days in Tampa back on the beach. Do you like the beach? Which beaches are your favorite? We always love suggestions on where to go.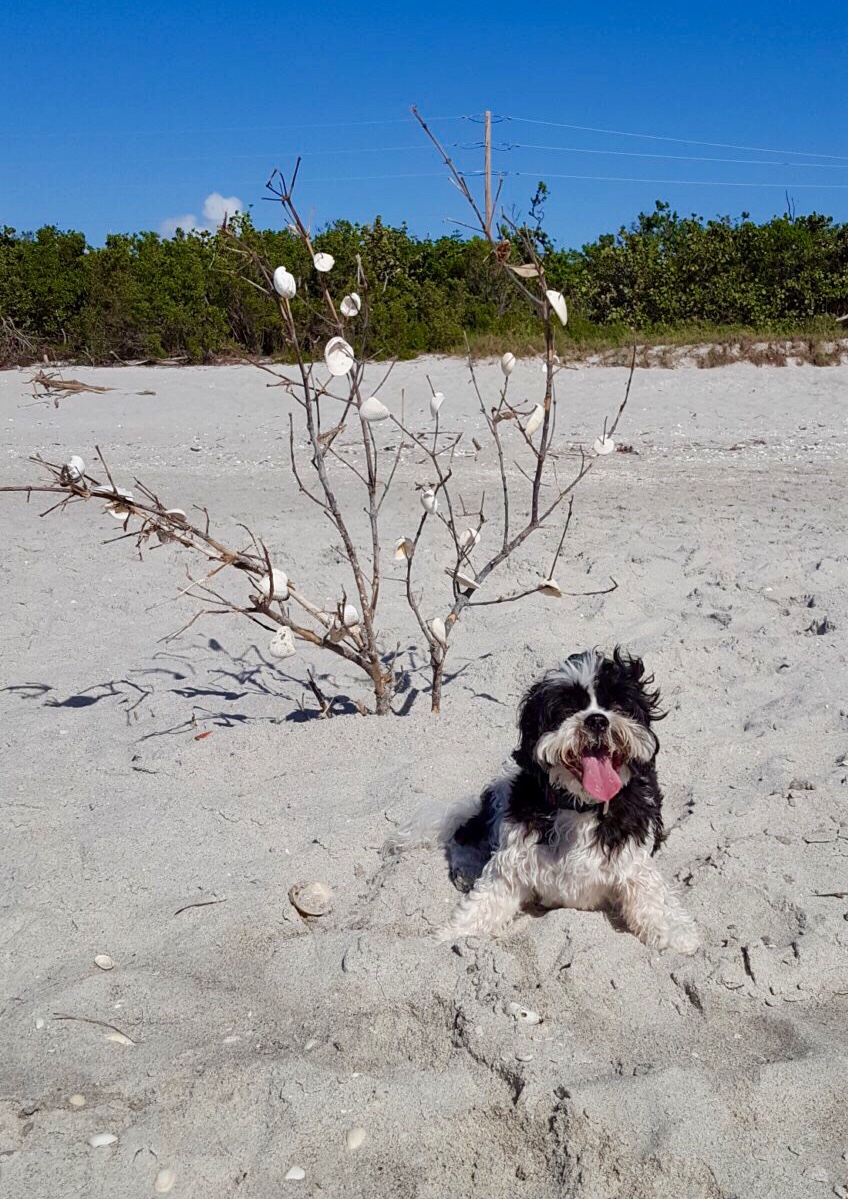 I am back to my favorite place & look someone made a seashell tree for Christmas. Isn't it pretty? I am sad our time is almost over. Back to the cold & rain we go. Just a little longer Please!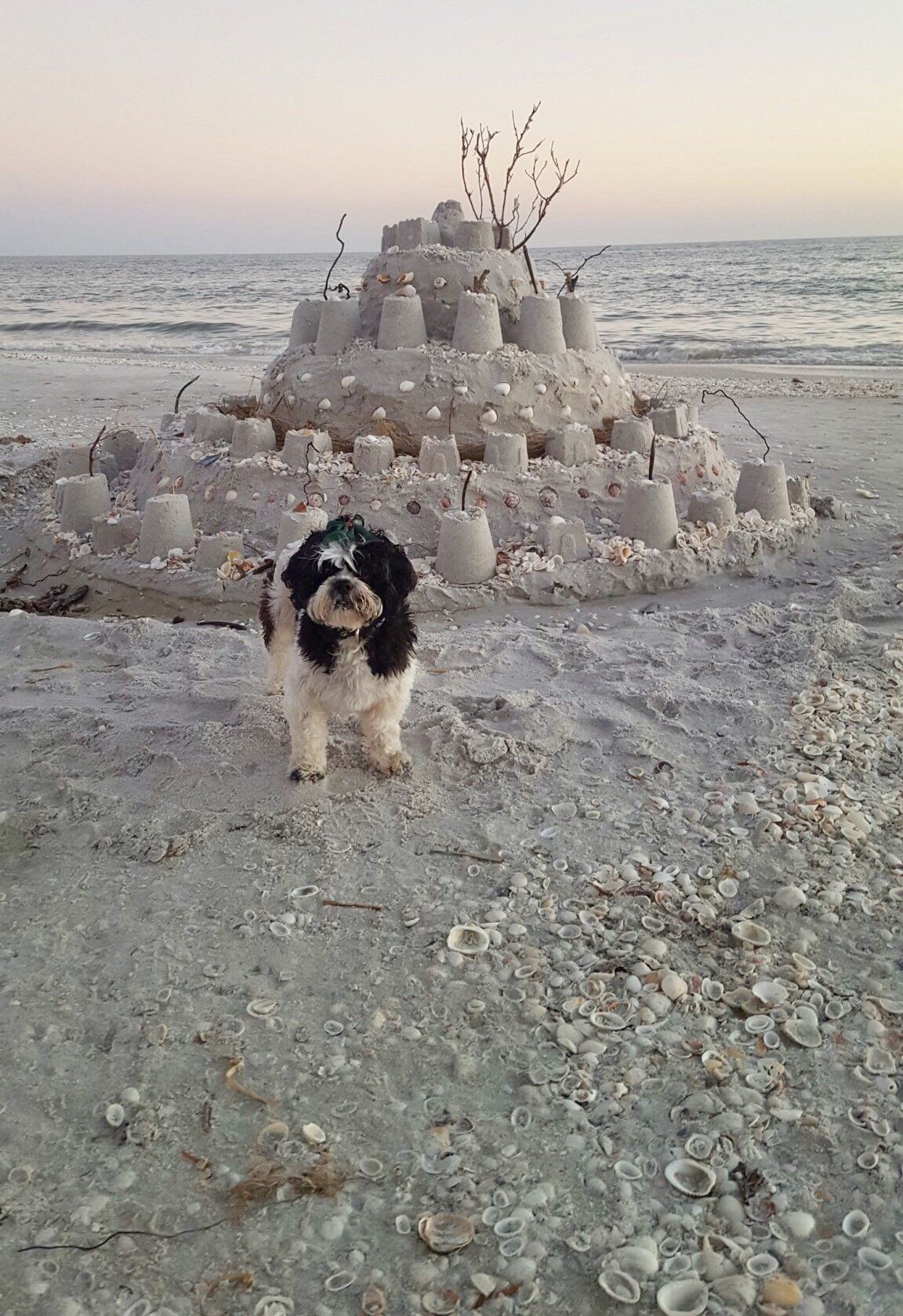 Couldn't resist getting my picture next to this really cool sand castle. Someone worked really hard on it. It is our last night here. Off to watch the last sunset on our Tampa trip. Always enjoy your sunsets!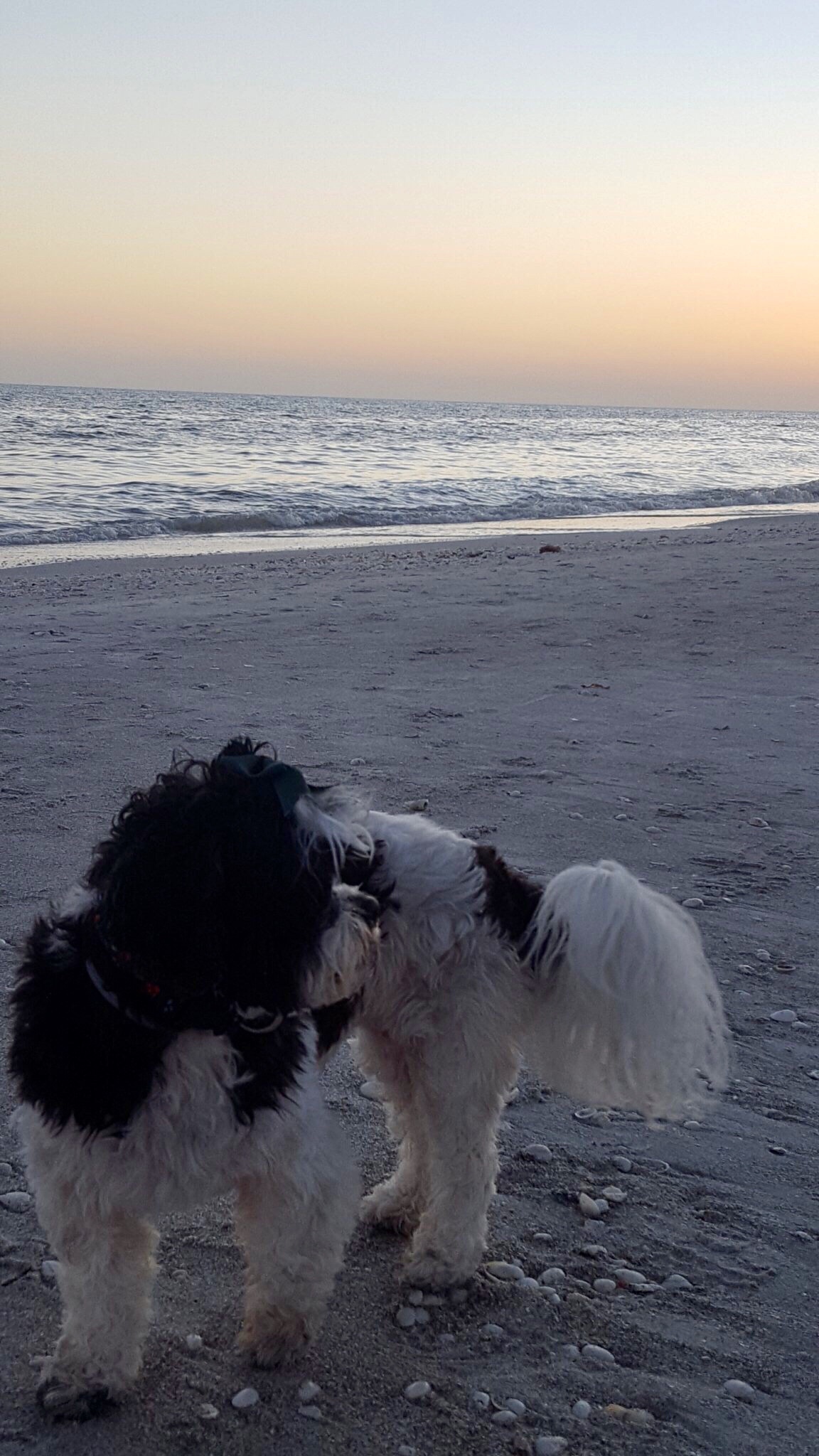 I hope you enjoyed my little adventure. We will be introducing a new member of our family soon. So stay tuned!
Mahalo!
Kona sending smooches!